Top 10 Gifts For Guitarists Under $20
Got a shredder friend/relative/lover and not sure what to get them for the Holidays or a Birthday? No worries, we've got you covered.
This light switch decal lets other people in the house know to turn the lights off to save electricity to help pay for the electricity used by the guitar amp!
Staying in tune is priority uno when it comes to playing guitar, so them out with the Snark clip on tuner.
These wall hangers are budget friendly and let you hang two guitars on the wall.
Guitarist are always looking for a pick, so give them a multi pack to hold them over for at least a few weeks :)
Maybe not the sexiest gift, but for the gigging guitarist, one of the most potentially useful tools.  Guitar platers use these to "ground lift" their amps to remove hum whenever the electrical wiring of a venue is funky.
Guitar slides are awesome and each material (glass, metal, bone) provides a unique sound and feel to experiment with.
Playing music at high volumes is awesome, but it's no fun if you can't hear down the line.  Help protect yourself and your guitarist friend by picking up a pair of these Hearos earplugs.
Guitarist are always loosing their picks, so give them a handy place to store picks so that they always have at least one at the ready.
Capos are used to "clamp" down on the guitar neck to allow the guitarist to play chords higher up on the neck. Or in layman's terms, it makes the guitar sound pertier.
Nothing is worse than dropping your axe, so help your guitarist keep their beloved axe safe with a set of Dunlop Strap-locks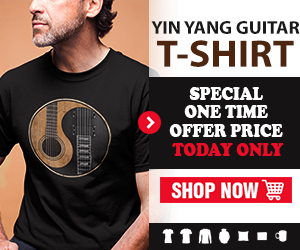 Feel safe knowing you are shopping with a top rated store.

This website is not part of the Facebook website or Facebook Inc. Additionally, this website is NOT endorsed by Facebook in anyway. Facebook is a trademark of Facebook Inc
© 1998-2018 Me By Be All Rights Reserved | Me By Me is a Registered Trademark | Guitar Life is a Registered Trademark