Kid Wanders Into Guitar Shop, Starts To Play, And Leaves Everyone With Their Jaws On The Floor! Scroll Down To Watch The Video.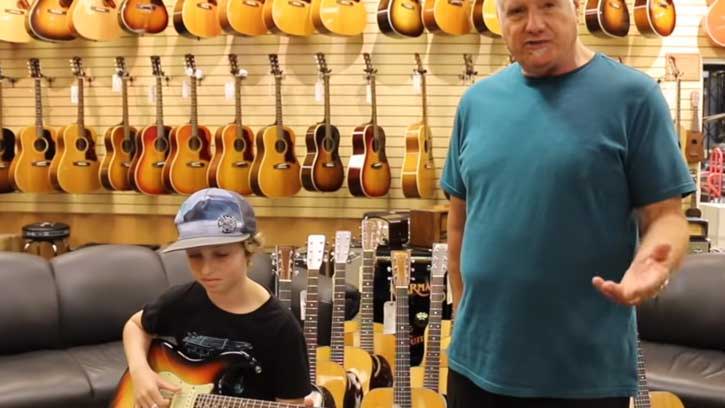 12-year old Jaden Lehman recently walked into the world famous Norman's Rare Guitar Shop, and stunned everyone in the building with his phenomenal skills!
Jaden simply wandered in, and began to improvise some blues and jazz.
His playing was so great that Norm (the owner and manager) walked out of his office in sheer amazement!
He immediately began comparing Jaden to Joe Bonamassa, saying that Joe came into his store at the same age, and eventually became a superstar! Another awesome thing, was that Norm loaned Jaden a beutiful, rare 1964 stratocaster to shred on!

Watch the video an enjoy...
Feel safe knowing you are shopping with a top rated store.

This website is not part of the Facebook website or Facebook Inc. Additionally, this website is NOT endorsed by Facebook in anyway. Facebook is a trademark of Facebook Inc
© 1998-2018 Me By Be All Rights Reserved | Me By Me is a Registered Trademark | Guitar Life is a Registered Trademark