Johnny Depp surprises everyone with his shredding! Even Alice Cooper can't hide his surprise. Scroll Down To Watch The Video.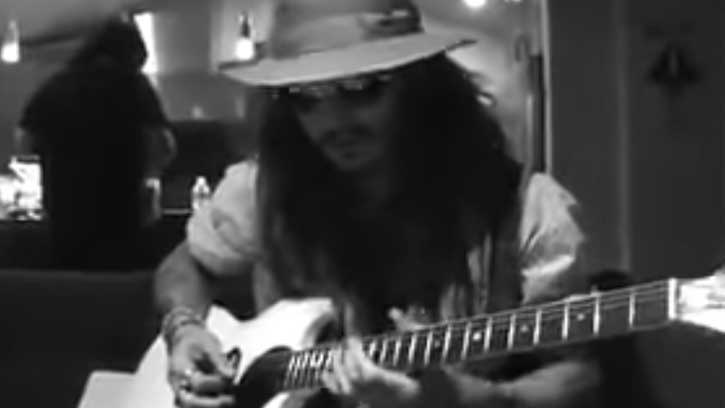 While hanging out backstage with Alice Cooper, Johnny Depp picked up one of his guitars and showcased his skills by shredding an amazing improvised solo!
Johnny has some serious guitar skills, which makes you think about why his music career hasn't out shined his acting career.
Not to put down his acting, because he's one of the best in the business, but you have to wonder what happened that caused him to focus on movies more than music!
It's clear that the man is multi-talented, and we'd love to hear more from his music career!

Enjoy this rare backstage footage of Johnny Depp shredding.
Feel safe knowing you are shopping with a top rated store.

This website is not part of the Facebook website or Facebook Inc. Additionally, this website is NOT endorsed by Facebook in anyway. Facebook is a trademark of Facebook Inc
© 1998-2018 Me By Be All Rights Reserved | Me By Me is a Registered Trademark | Guitar Life is a Registered Trademark